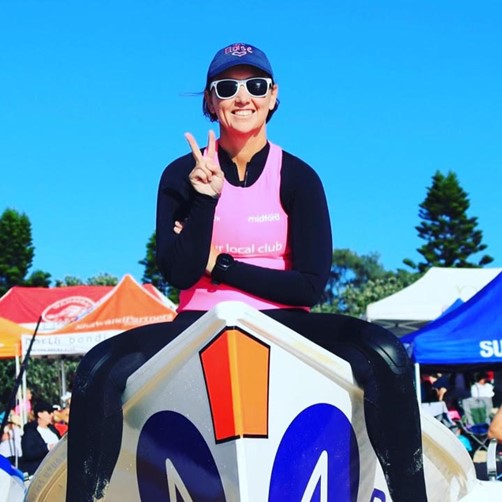 Judo NSW is proud to announce the appointment of Rebecca Hamilton as our new CEO effective 2nd of August.
Rebecca comes to us with:
a passion and understanding of community sports (she's a boat captain with Surf Life Saving, and past President of a community dance club)
a keen eye for sports administration and small business (having run her own sports marketing consultancy with clients like GWS Giants, Brumbies Rugby and Cricket NSW)
a great background in marketing and event promotion (having been head of Marketing, Sales and Publicity at Disney as well as a Director of BOHEMIA Group marketing agency)
Rebecca – or "Beck" as she prefers to be known – also has a few academic credentials too, being a graduate of the AIS Sport Australia Executive Leadership Program and lecturer in Sports Management at the University of Canberra.
But – with all these wonderful credentials and experience – will Beck get her hands dirty?
Of course she will. It's one of the first questions we asked her.
(Hint: She's currently on a farm near Jamberoo digging holes, mending fences and mowing lawns).
She starts on Monday August 2nd and will definitely introduce herself to many of you in the near future. Phil McDermott will stay on in an advisory role until December, supporting Beck as she learns the ropes of Judo and ensuring a smooth transition.
Beck – we wish you the best of luck in this role. Your success will be ours.
Nic Lowe
Chairperson
Judo NSW