Lot 1, 64 Bareena StreetCanley Vale NSW 2166
Name
Shayne Fagan
Phone
Email
Website
Facebook
Club Size
Training Times
Tuesday 6:30 - 8:00pm
Thursday 6:30 - 8:00pm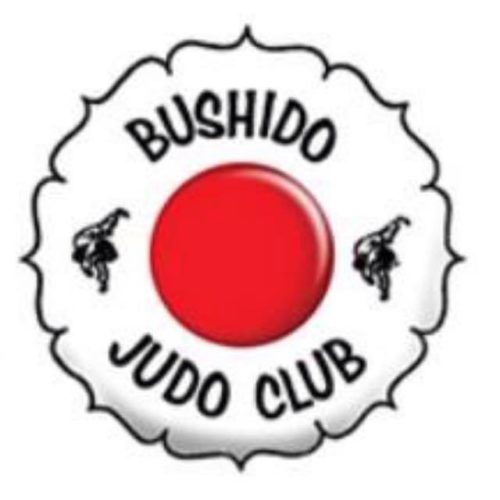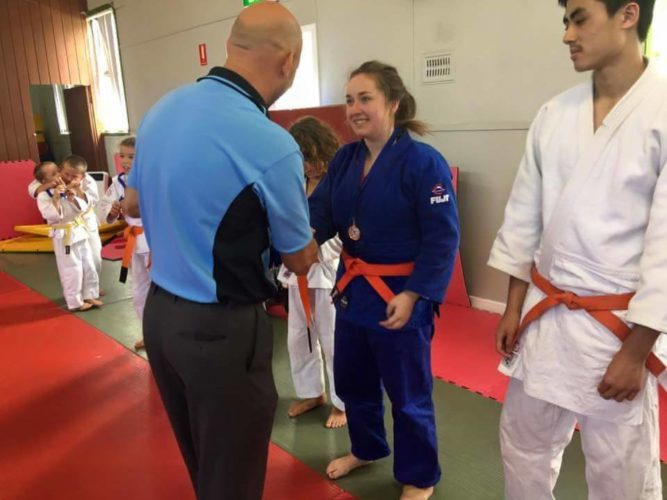 We could not find any location
We could not understand the location
- Make sure all street and city names are spelled correctly.
- Make sure your address includes a city and state.
- Try entering a zip code.
Club News
What motivates you? ... See MoreSee Less
"Maestro, cos'e' il #judo?", "perche' dovrei consigliarlo?" o "perche' dovrei iscrivere mia #figlia nel vostro #dojo?" "Beh, te lo spiego attraverso gli occhi e le #emozioni di chi lo pratica". www.educajudo.com/it/ilprogetto/educare-al-judo www.youtube.com/results?search_query=EDUCAJUDOQuesto e' il messaggio che volevamo trasmettere. Un messaggio che superasse le voci di corridoio o le parole degli addetti ai lavori e che partisse, senza filtri, direttamente dal cuore dei #judoka…" "When i do judo" e' stata per noi un'iniziativa entusiasmante, coinvolgente e profondamente emozionante, che e' andata molto al di la' delle aspettative.Siamo partiti con una piccola #idea di palestra, che si e' pian piano allargata in Italia e poi in tanti Paesi nel #mondo, contando sulla disponibilità, la simpatia e la fiducia dei maestri e degli atleti che hanno aderito al nostro appello.Durante il corso della raccolta degli spot non sono mancati episodi tragicomici, dovuti all'utilizzo in notturna di skype, alla dimenticanza dei #fusiorari, alla difficoltà di comprensione di tante #lingue diverse; tutte occasioni che in ogni caso hanno reso speciale questo primo #esperimento.Sono nate tante conoscenze, si sono rafforzate amicizie e si sono consolidati rapporti di stima con tanti #colleghi che hanno aperto le porte a #scambiculturali, a #viaggi all'estero, a futuri eventi di condivisione sul #tatami. Abbiamo raccolto centinaia di #video e, solo per una questione editoriale, abbiamo dovuto selezionare quelli che piu' rispettavano le indicazioni che avevamo dato quando abbiamo lanciato l'esperimento. Cio' non ha impedito che tutti i protagonisti siano entrati nei nostri #cuori, uno per uno, con le loro storie, i loro pensieri, le loro #risate, le loro pause, le loro facce buffe.Abbiamo imparato a conoscere le loro espressioni, il loro modo di porsi, le loro reazioni impulsive. Abbiamo immaginato quali fossero le #storiedivita, abbiamo amato le straordinarie diversità di colori e #razze.Alla fine, cio' che realmente ha contato - e che speriamo emerga forte da questo esperimento - è il passaggio dall'uno al tutto, da un volto al #genere, dal singolo ad una #comunita' mondiale accomunata da una stessa passione, da un #sorriso complice, da un cuore semplice e grande, capace di abbattere le #sovrastrutture sociali e culturali, i muri territoriali e generazionali, dando il senso profondo di come il #judo sia, come la #musica e l'#arte, uno strumento di connessione tra i #popoli.EDUCA JUDO / www.educajudo.com/it/ilprogetto/educare-al-judo www.youtube.com/results?search_query=EDUCAJUDO #lucalotti #giovannimalago #sergioroncelli #mariusvizerSpecial txs to: Luke Ronlund, Saimon Magalhaes, Andrea De Giorgio, Antonio Ciano, Giovanni Caso, Loredana Borgogno; Federica Porfirio, Giancarlo Casolari, Gianni De Somma, Tiziana Lazzari, Fabio La Malfa; lincoln HannENGLISH "Teacher, what is #judo?", "Why should I recommend it?" "Why should I enroll my daughter in your #dojo?" "Well, I explain it through the #eyes and the #emotions of those who practice it."This is the message we wanted to convey. A message that surpassed the rumors or the biased words of the insiders, starting, without filters, directly from the heart of the judoka ... " "When i do judo" was a deeply exciting initiative for us, which, surprisingly, has gone far beyond the expectations.We started off with a little idea realized in our gym, which was slowly expanded to Italy and then to many countries around the world, relying on the availability, sympathy and confidence of the teachers and athletes who adhered to our appeal.During the collection of the spots there were some tragicomic episodes, due to the night use of skype, the forgetfulness of the time zones, the difficulty of understanding many different languages; all occasions that, in any case, have made this first experiment special.Friendships were born and relationships of esteem with colleagues were established, opening the doors to cultural exchanges, traveling abroad, and future tatami sharing events.We've collected hundreds of videos and, just for an editorial issue, we had to select those who most respected the indications we had given when we launched the experiment. That did not prevent all the characters have come into our hearts, one by one, with their stories, their thoughts, their laughter, their pauses, their funny faces. We learned to know their expressions, their impulsive reactions. We imagined what life stories were like, we loved the extraordinary marvelous diversity of colors and races.At the end, what really counted - and we hope come out from this experiment - is that we have passed from one to the whole, from one face to gender, from single to a world community joined by the same passion, by an accomplice smile, a simple and great heart able to breaks social and cultural superstructures, the territorial and generational walls and gives the deep sense of how judo is, like music and art, a connecting tool among peoples. EDUCA JUDO www.educajudo.com/it/ilprogetto/educare-al-judo www.youtube.com/results?search_query=EDUCAJUDO— Products shown: EducaJudo.