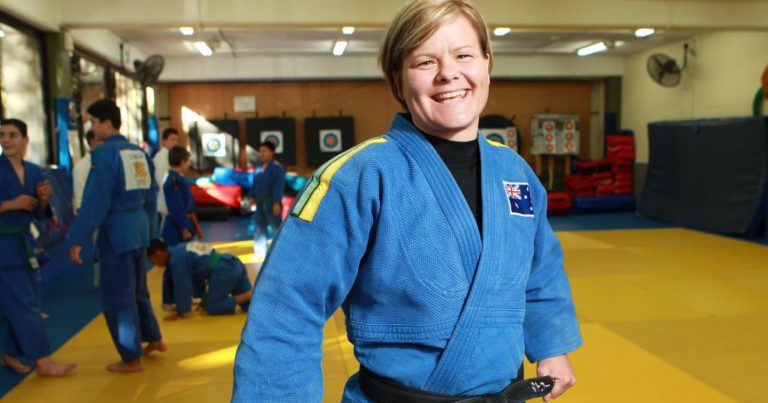 UNSW  Judo Club coach Kylie Koenig would love to be competing for Australia, but the next best thing is being a coach of the Australian team.
The former Australian women's under-48kg representative retired from the sport two years ago, but has since been working as a coach.
STORY: Judo star heads to Glasgow
Commonwealth Games women's Judo coach Kylie Koenig at her UNSW Judo Club gym.
Koenig, 38, will be heading to this month's Commonwealth Games in Glasgow, Scotland, as one of the coaches of the Australian men's and women's team.
It will be her first major international coaching assignment in Australian colours and Koenig could not be happier being back in the international arena.
"I'm excited because I only retired two years ago from competitions,'' Koenig said.
"I'll be trying to help the guys and girls try to achieve the best results they can.''
While she will be coaching both the men's and women's teams, her prerogative is to mentor the women's team, which features UNSW Judo Club's Amy Meyer.
Koenig, a NSW police officer and mother-of-two, said she would be aiming to pass on the passion she had for judo competitions to Meyer and the rest of the Australian girls.
"I have such a passion for the sport; it's in my blood,'' she said.
"You never stop learning in this sport and coaching is the same. It's all about finding that button for each individual athlete, as every athlete has something which motivates them.''
Find the original story here