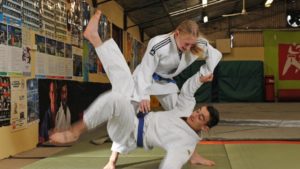 Saskia Brothers is coupling ballet and martial arts so delightfully well that she is catching the eye of those who matter in both fields.
The Castle Hill girl, 14, took silver in the Nationals, and gold at the NSW, Queensland and the Gold Coast championships in her under 57kg judo category, to underline her phenomenal season sofar.
This week's nominee for the Local Sports Star Award is top ranked in the national points table and has represented Australia.