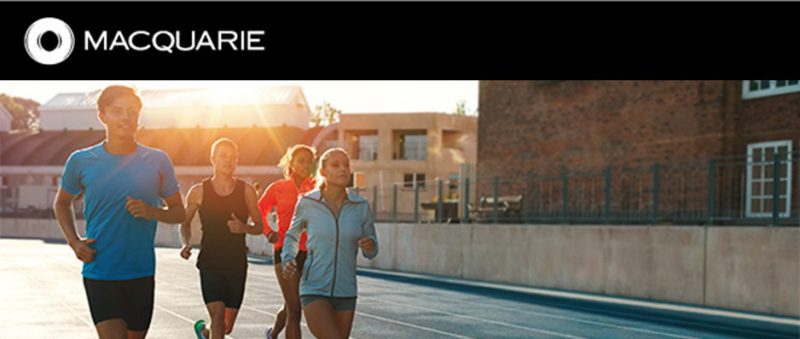 Applications have now opened for the 2018 Macquarie Sports Scholarships.
Gaining corporate work experience can be difficult for athletes, given the demands they encounter meeting training, study and work commitments. The eventual transition from sporting arena to the workplace can be difficult.
Macquarie Sports aims to address this by offering scholarships to sports men and women, who have both sporting and corporate career goals.
Scholarship benefits
 Training and study grant ($1,500)
 Twenty days paid work experience with Macquarie Group
 The potential for paid casual engagement on Macquarie Sports projects, as they arise
 Networking opportunities within Macquarie, as well as other corporates, sporting and non-profit organisations
Applications close at 5pm Friday 30 March, 2018.
The scholarship period commences on Monday 7 May and concludes on Monday 31 December, 2018.
www.careers.macquarie.com/cw/en/job/937493/2018-macquarie-sports-scholarship