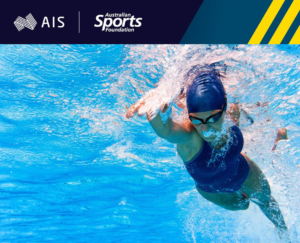 Would an extra $5k a year help your sporting career?
This was the average amount athletes fundraised through the Australian Sports Foundation's Athlete Fundraising program last year.
Funds that are raised can go towards anything that will help you develop, perform or compete, such as travel and accommodation expenses, training and coaching, sporting equipment and medical costs.
Hundreds of Aussie athletes, including Katie Kelly, Sofia Zudova and Sam Russell are already fundraising!
Benefits of the program include:
Your very own fundraising page and URL
Tax deductibility for your donors (we are the only fundraising platform in Australia that can offer this)
Fundraising toolkits and tips for athletes, along with support from our expert team, to help you fundraise effectively
Monthly grants of donations
An online portal to track your fundraising progress and success.
We will help you every step of the way! Join our Welcome Webinar and read our top tips for fundraising to see how simple and effective fundraising can be. Don't know how to fundraise or ask for donations?
Contact Sarah Tutt, your Athlete Partnership Manager to chat about your options or head to the Sports Foundation website to sign up and start fundraising.