Judo NSW has a promotion specifically for Judo clubs who have their Dojos in PCYC clubs.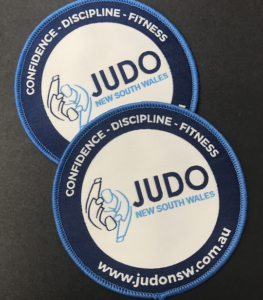 Patches for your Gi!
You can give these patches to your Judokas to:
Identify them as members of the fastest growing sport in Australia
Reward them for great effort or superb Judo
Thank them for volunteering to sweep the Dojo, lay the mats or any of the other million jobs that need to be done to run a club.
This promotion is currently only open to Judo clubs within a PCYC – and closes on the 15th of August 2018.
If you're not in a PCYC, but would still like some patches, fill in the form and – if we have some left – we'll send them to you.
Sorry. This form is no longer available.